The progress rate and the success rate of IVF for giving the pregnancy increase more and more in each cycle. The IVF centre in Siliguri also recommends the patient to not worry much and trust the IVF treatment cycle. However, the situation may arise in a patients mind and they may get fed up with the cycle. Usually in this type of case, the patient asks the fertility specialist about the alternatives to gain pregnancy and one of the alternatives that they can go for is the technique of endometrial scratching.
Pregnancy Success With Endometrial Scratching
The endometrial scratching is a very effective medical procedure that increases the probability of pregnancy in women who have undergone the IVF treatment by increasing the endometrial receptivity. This is the procedure which should only be used by the patients who have faced multiple failures in IVF cycles despite the transfer quality of embryos each time.
It is the process which is also referred to as an endometrial biopsy because it involves the step of the lining of the biopsy of the uterus known as the endometrium. In this case, a thin catheter is used for the treatment that is passed through the cervix.
The general anaesthesia is not required for this process but still, the specialists recommend patients to take the counter pain medications before the treatment as some pain can be experienced.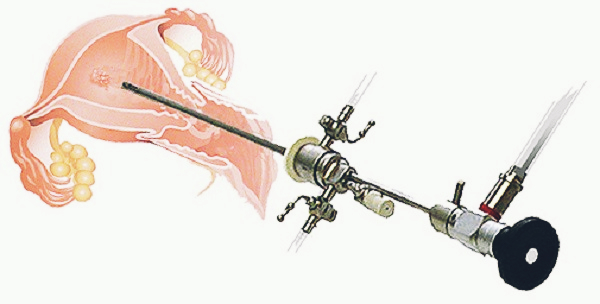 Many international health care centres and the IVF departments have proven that this endometrial scratching process really works well as the alternative for IVF.
Yes, at the past the success rate use to be low but now with the use of advanced techniques and medical technologies, the success of endometrial scratching has improved a lot. However, most of the fertility specialist recommends the patients to go for the IVF cycle before choosing this alternative procedure because the birth rate via endometrial scratching is high among women who have already undergone the in vitro fertilization process (IVF).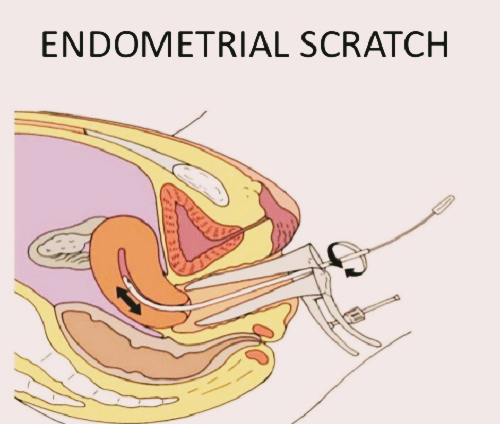 The IVF centre in Siliguri and the fertility specialists recommend the patients to go for the endometrial scratching only after making sure that there is no positive performance coming ahead with IVF cycles. Even in each cycle if the quality embryos do not show the potential of giving pregnancy then, the specialist asks the patient to perform endometrial biopsy. It investigates and provides the report on the endometrial causes of implantation failure.
---