The changes in the lifestyle and other things in a mother are quite obvious to happen after childbirth. You can surely expect your changes in your life once there is the arrival of the bundle of joy. The IVF centre in north bengal has given the smile of a little one to many needy couples. It has also resulted in many positive changes especially in the life of a woman.
Changes seen in a womans life after having a child with IVF treatment
Having a baby will change your life forever. This will become more special if its the result of IVF because youll get that victory feeling from inside. The positive changes that will happen in your life are:
Baby Makes Your Day
Your entire day will go around while you show love and care towards your little angel. You would love to listen to those cute giggles and see heart touching smiles throughout the day. The whole day will pass like in a minute when youll be with your baby. The day brightens with the smile and then takes a nap with cuddles. 
Planning Becomes Important
Once you give birth to a child, your responsibility will increase. So, to handle all you have to set up an everyday plan managing the care for the baby and other things. This will make you more viable towards implementing and executing plans for caring baby. Through this, youll find new confidence to add up some plans for the day.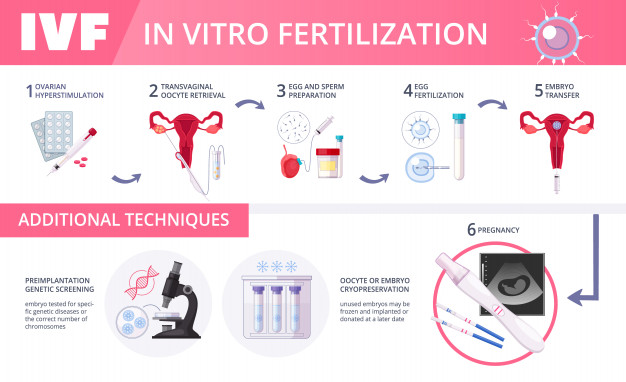 Concern About Future
At present, youll be happy with your baby but it will also be the time when you think about the future. Youll already start to think about giving a good life to your baby. You will analyze the sort of environment that will be good for the growth of your child. This is one of the main change that is seen in every mother.
Healthy Eating Habits
You will follow the nutritious and healthy diets pre-pregnancy and during pregnancy. Now, you would also love to continue it after the childbirth. A very good motivation will rise inside you to continue the diets that will make you fit and healthy. You will start to love your foods once you realize the benefit that you got for pregnancy.
The difference in Making Decisions
You will find the changes in your decision making power. Your responsibility will make you stronger which will make you take decisions differently. Every decision that you make for your baby will have a positive reason behind it. This change is something that cannot be seen before you have a child.
Having a baby with the fertility treatment at IVF centre in north bengal is a conquering success. The importance of this achievement continues as the baby makes womens life better in countless ways.
---